5 Ways to Keep Puzzle Pieces Together - The Ultimate Guide
The challenge in hundreds and thousands of puzzle pieces, aside from solving it, is keeping it all together. No one wants to deal with a missing puzzle piece for hours. How can you solve the entire puzzle with one single piece missing? The frustration and time wasted searching for it in the corners of your home are not worth it. Yes, we feel you.
Organizing small puzzle pieces together is challenging especially if you're living with a bunch of kids. Using the appropriate puzzle size and piece for their age can help but without a good puzzle board with cover you can't ensure that no puzzle piece will go missing.
Worry no more! Here in Puzzle Ready, we're going to teach you how to organize and keep your puzzle pieces complete. These storage ideas will give you peace of mind, a clean home and a happy puzzle-play time.
Here are 5 ways to keep jigsaw puzzle pieces together.
5 Ways to Keep Puzzle Pieces Together -
Use Transparent Boxes.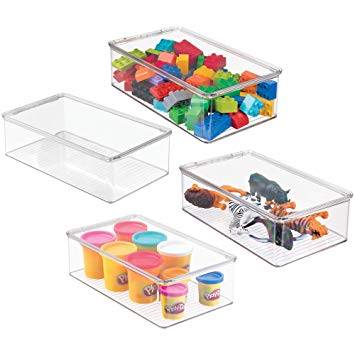 Transparent boxes are good toy storage options because they're unbreakable and neat. You can also put labels outside those boxes so you can easily identify what toy or puzzle is inside. Just make sure that the sides are locked to avoid the mess. It will surely make your home or your child's playroom look more organized.
You can use spare shoe and cloth boxes,or even clean, plastic food containers. It is better to recycle and use plastic boxes for storage rather than throwing them out to avoid polluting the environment. But if you really want to buy a new box, avoid buying plastic containers with BPA & BPS chemicals because of their harmful effects.
5 Ways to Keep Puzzle Pieces Together -
Put it in Zipper Pouches.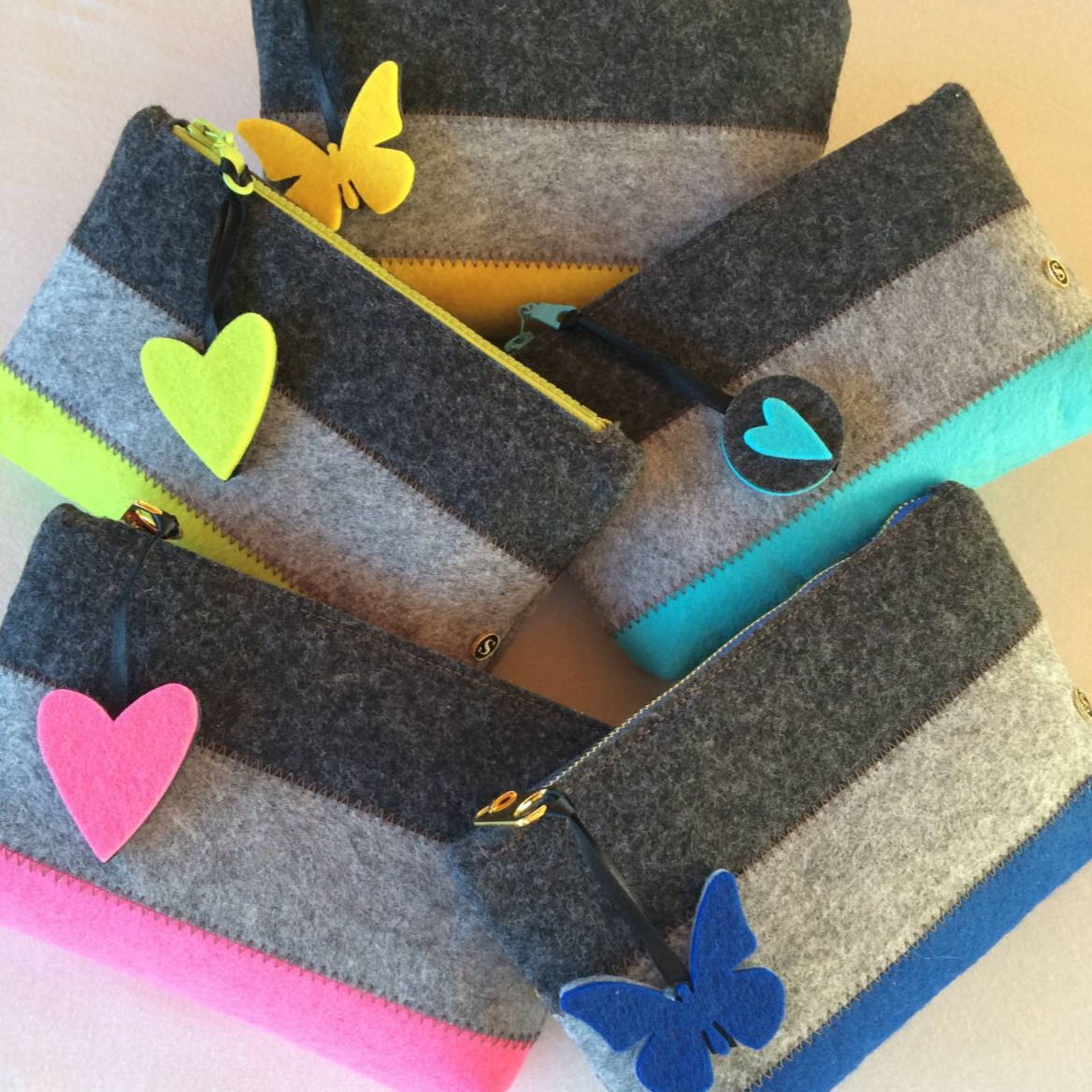 Another great way to store your jigsaw pieces is by using pouches. It is not bulky and will not consume too much space than storage boxes. You can easily arrange it on the shelf or inside a mesh bag.
You can buy this in a school supply store near you. If you want to save money, you can use your old coin purse or unused pouch so you can keep your puzzles safe. You can also make your own DIY pouch with a zipper if you have talent for sewing.
5 Ways to Keep Puzzle Pieces Together -
Frame it and Display it on Your Wall.
Do you have a jigsaw puzzle that you rarely play? Or a masterpiece that you want to showcase to everyone? Try framing and hanging it on your wall. It'll make for a great home decor, for sure. This is perfect for customized photo puzzles. You don't need to worry about storage space; just hang it right away.
You can buy puzzle glue and puzzle glue sheets in school supplies or stationery shop. If you want to be more artsy, frame your own puzzle by recycling your old picture frame, just clean it and make sure the glue is dry when you put the pieces inside.
5 Ways to Keep Puzzle Pieces Together -
Organize it in Puzzle Racks.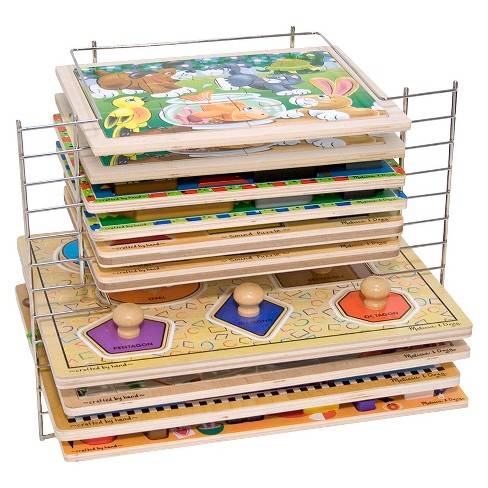 Puzzle racks are best for wooden jigsaw and peg puzzles. Unlike box and pouches where your puzzles are mixed up, a puzzle rack is used as a puzzle board holder. This is great for your kids with multiple jigsaw puzzles because they can easily stack it in the rack when they're done playing it.
You can check it out in home and office stores or on Amazon. Don't want to spend? Rummage in your attic for old file racks and reuse them as as a puzzle rack organizer.
5 Ways to Keep Puzzle Pieces Together -
Use a Puzzle Board Organizer.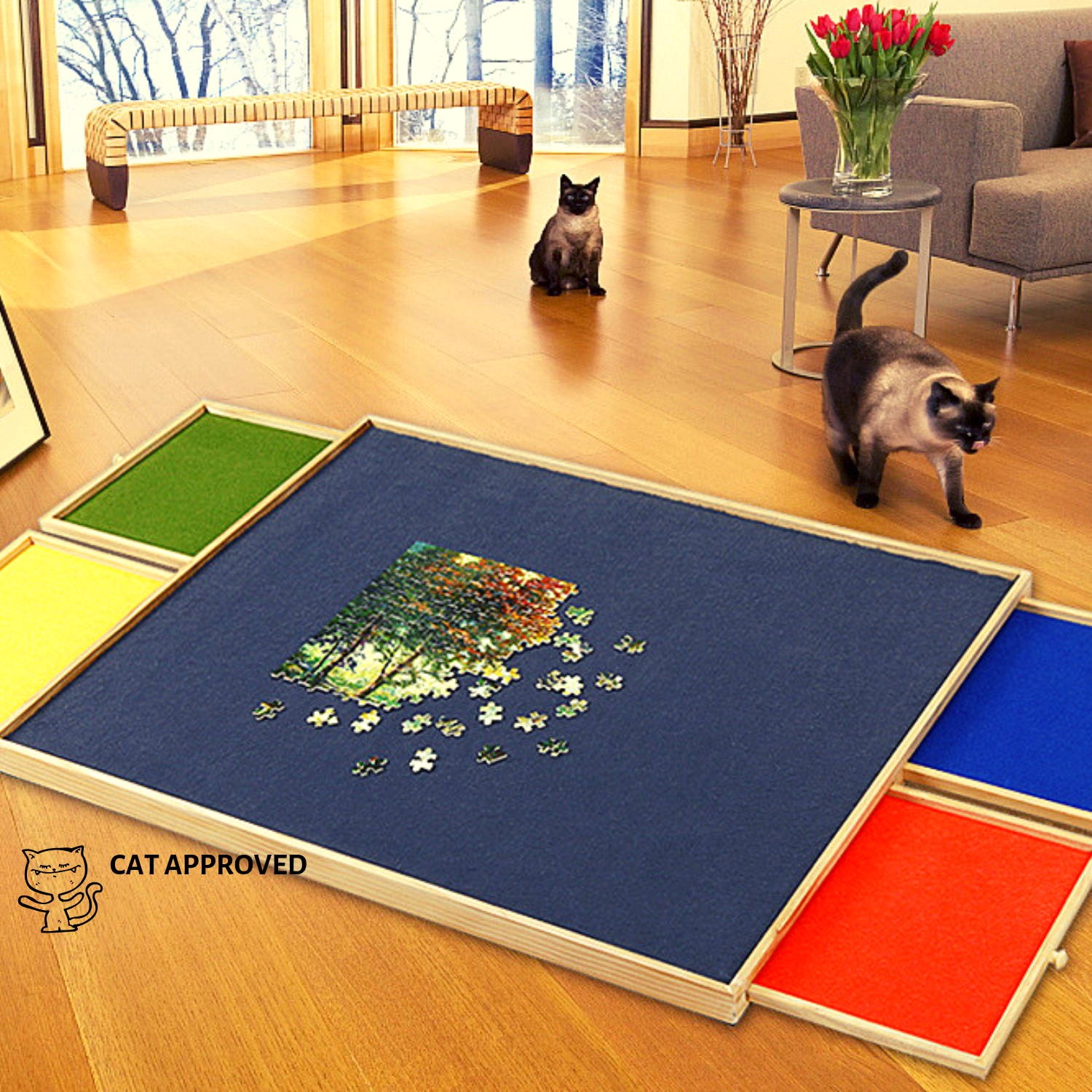 However, puzzle pieces can still get mixed up when stored in boxes or pouches. And you can't play your puzzle again when you frame and hang it on your wall. So what can you do instead?
Use a wooden puzzle board to keep all your pieces together. It's a board game and a puzzle organizer in one.
Puzzle Ready's puzzle board has 4 sliding trays so you can keep your puzzle pieces together. It comes with a removable mat to protect the puzzle when you're not done solving it and you need more time.
If you're looking for hassle-free storage, then this board is what you need. Just simply put on its cover and place it under your couch or bed. It's easy to lift, lightweight and balanced for quick storage.
No need to visit your local store or check your attic to find the best puzzle keeper.
Simply click Add our puzzle board to cart and wait for our delivery in no time.
Read Next
Top 5 Reasons Why Puzzles Are Good for your Child's Brain